Salesforce Integration
Services
CCI's Salesforce integration consultants excel at seamlessly connecting your Salesforce platform with other applications and systems, elevating your business processes, and optimizing efficiency.
Over 100+ Projects Completed – Exceptional Results
At CCI, our advisory services will dive deep into your organization's goals, challenges, and processes to ensure inefficiency is replaced by self-sufficiency.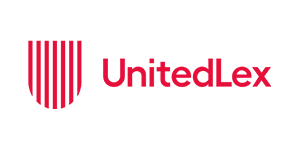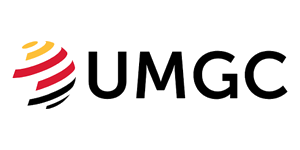 CCI, Your Trusted Salesforce Integration Company
Are you tired of managing your business processes with a multitude of different apps and tools? At Cloud Consultings Inc. (CCI), we offer comprehensive Salesforce integration consulting services that begin with a thorough analysis of your business needs, extend to tailor-made Salesforce solutions, and seamlessly integrate software.

But our commitment goes beyond the initial stages. Our certified Salesforce integration consultants are dedicated to ensuring that the integrated systems function harmoniously. They are not just there for implementation; they are with you to maintain and adapt your systems to flourish in the ever-evolving business landscape.

Salesforce Integrations Services We Offer
Our powerful analytics tools allow you to gain deep insights into your audience demographics, behaviors, and engagement, helping you to make informed decisions and adjust your strategy as needed.
MuleSoft as your enterprise-strength middleware
Empower your employees with seamless connectivity. Cloud Consultings Inc. offers MuleSoft Salesforce Integration Services to leverage the robust MuleSoft Anypoint Platform, connecting all your essential business systems, applications, data, devices, and more.
Our MuleSoft Salesforce Integration experts can not only harness the power of pre-built MuleSoft connectors but also craft bespoke connectors tailored to your specific needs.
To ensure your MuleSoft integration delivers optimal value, our consultants will conduct a thorough discovery and readiness assessment to grasp your requirements. Using this insight, they will create a comprehensive MuleSoft API architecture design, which guides the deployment and post-deployment training sessions
Why is CCI Your Trusted Salesforce Integration Consultant?
Salesforce Ridge Partners
We are Salesforce Ridge Partners, demonstrating our unwavering commitment to excellence and innovation. When you partner with us, you're partnering with the best in the industry
Cost-Effective Solutions
We believe that exceptional services shouldn't come with a hefty price tag. Our cost-effective solutions ensure that your investment in Salesforce integration services pays off both in the short and long term.
More Than Service Providers
At CCI, your success is our driving force. We take your business personally and are passionate about helping you achieve your goals. We understand that Salesforce integration is about more than just technology; it's about transforming your business.

Ready to take your CRM experience to the next level? Let us be your Advocate