Salesforce Advisory
from Trusted Advocates ​
Don't let your Salesforce platform underperform. Partner with our advisory team of experts to achieve your goals and maximize your ROI.
Mastermind your Salesforce Journey with Certified Experts
At Cloud Consultings we take time to understand what got you here and where you're headed. We partner with you to map your technology needs to future business outcomes.
Our approach is to meet you where you are and recommend the best path forward. 
Whether Salesforce consulting services or solutions, the advisor you started with will guide you throughout the engagement.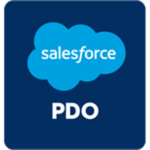 Expert Salesforce Guidance to
Drive Your Business Forward
Benefits of CCI's Advisory Services
Trusted Delivery with Leading Experts
We exceed our clients' expectations because we address their systems' modernization needs but also solve the underlying roadblocks hindering real innovation. 
Ready to take your CRM experience to the next level? Let us be your Advocate